Origami sailboats in Lac Saint-Louis, Québec, Canada
Annick O'Shaughnessy folded those beautiful and colorful origami sailboats after the sailboat model was taught by Miranda van de Beek in an online class from the Lehigh Valley Origami Enthusiasts group.
Annick then took a picture of it at Lake Saint-Louis, in Beaconsfield, Quebec, on the island of Montreal.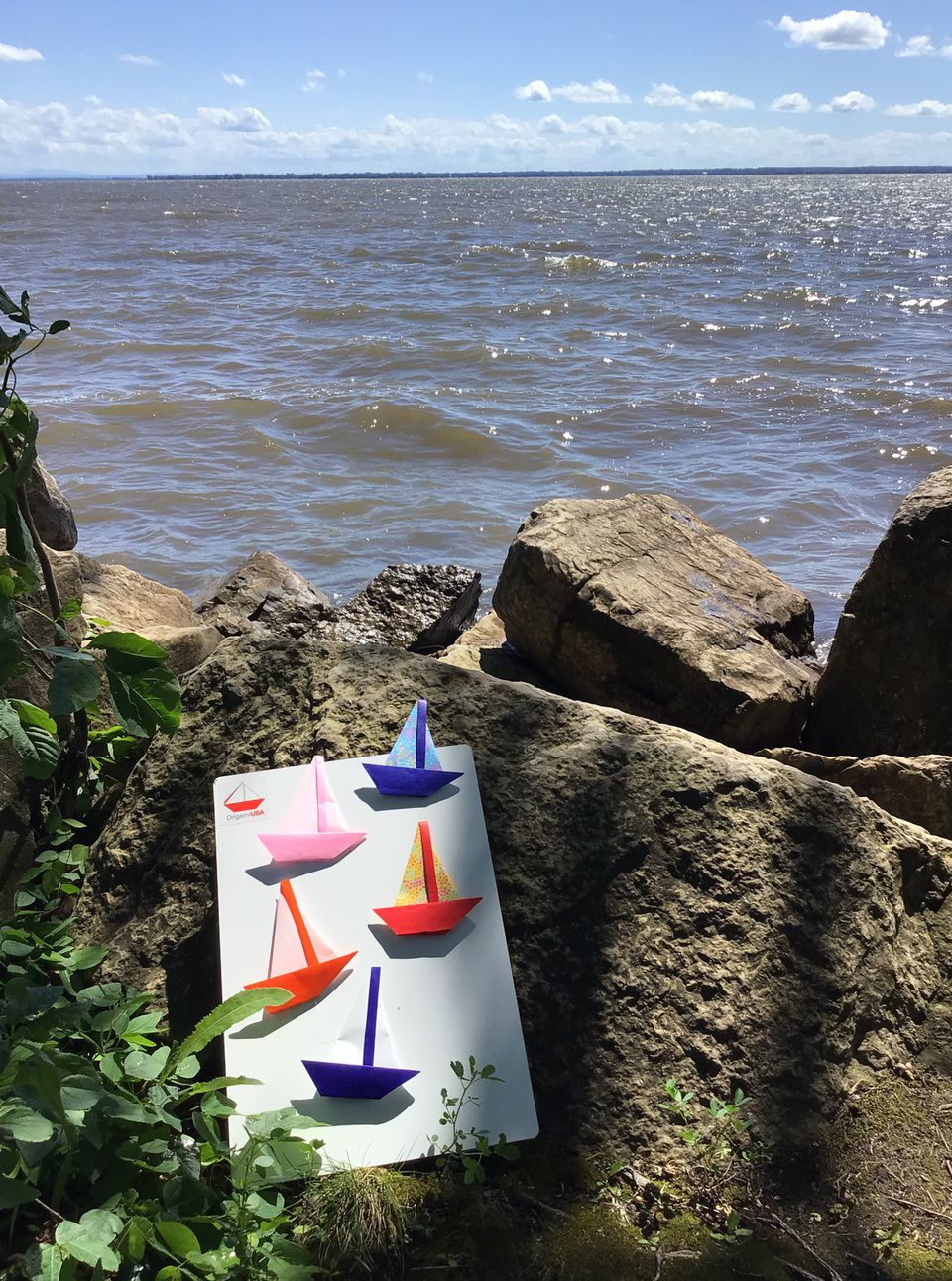 Annick is a member of Origami USA and she attended a class from the Lehigh Valley Origami Enthusiasts.
From Annick:
"J'ai appris a faire ce bateau dans le group LEHIGH VALLEY paper folders a Philadelphie, Pennsylvania. J'habite a Beaconsfield, Quebec… une ville sur le cote ouest de l'ile de Montreal. Il faisait beaucoup de vent cet apres-midi et j'ai du attacher mes mateau sur ma planche de l'organisme Origami USA dont je fait partie depuis le debut des années 80."