Origami boat in General Roca, Rio Negro, Patagonia, Argentina.
A beautiful paper boat folded by Claudia Pepino and photographed in front of the Grand Canal that leaves the Ballester Dam passing through General Roca, Rio Negro in Patagonia Argentina. From here water is taken to irrigate the crops of the Rio Negro Valley.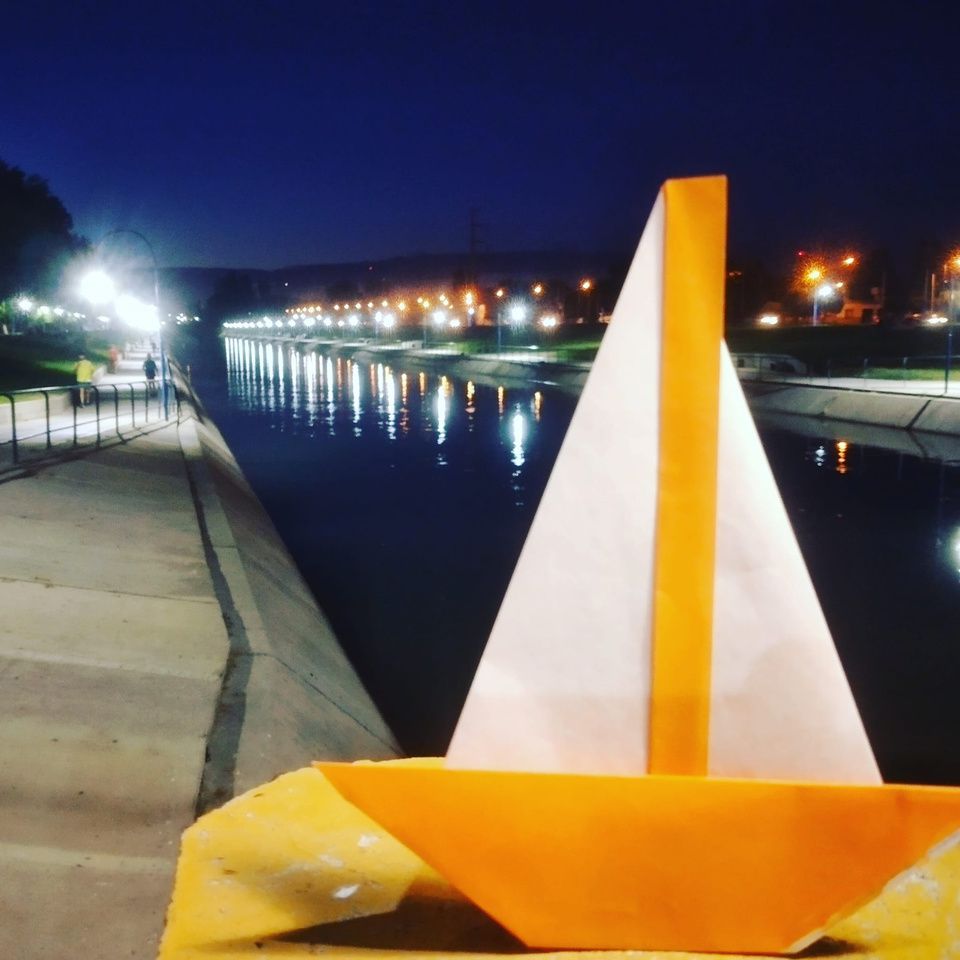 Claudia's description in Spanish: "Canal Grande que sale del Dique Ballester pasa por mi ciudad... General Roca, Rio negro. Patagonia Argentina. De aqui se toma agua para regar los cultivos del Valle del Rio Negro"