Mini origami sailboats sailing through the Keys
6 colorful and extra small miniature origami boats folded by Sophy's Sekai, and arranged over the keys of a keyboard.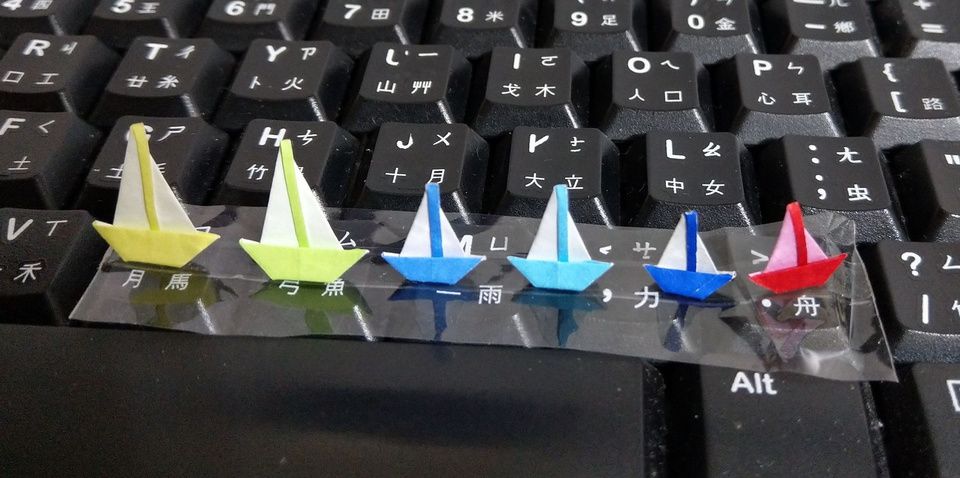 Did you know that the word "key" can also mean island (from the Spanish word "cayo")? That's why the Florida Keys are named Key West, Key Largo etc.