A giant origami boat in Zennegat, Belgium
This giant origami sailboat floating on the river was folded by Bart Gryp. It's photoshopped, but it definitely looks really cool!!!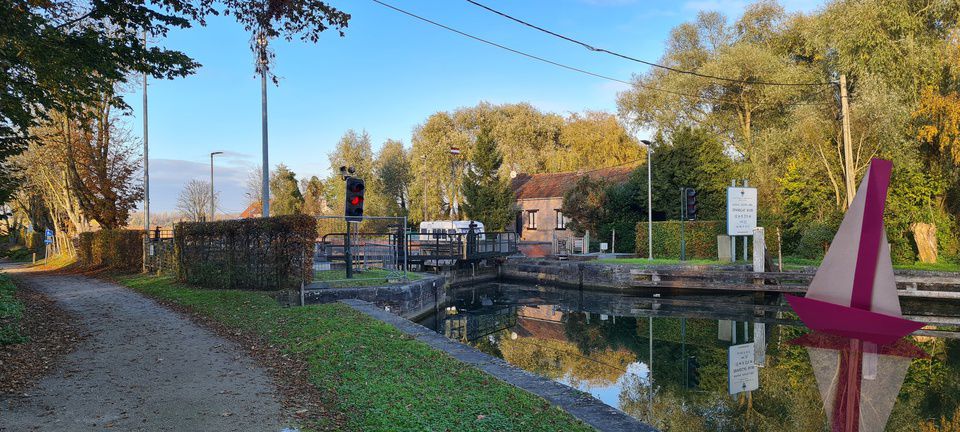 Bart's description from his Facebook post on Origami Help:
"Model: simple boat Design: Stéphane Gigandet From: Stéphane's World Map of Origami Boats challenge on Origami Plus Fold: me Bad photoshop: also me Paper: 15²cm kami
Couldn't resist taking part in Stéphane's challenge, but it's cold out, I had this lovely picture from a bike trip a few weeks ago, and I really wanted to see whether I could cobble something together in Adobe Photoshop Mix on my phone.
The result is... well, amateur hour, and then some!... but great fun! I didn't like the look of the image without a reflection in the water, so I added that in my own hamfisted way, by flipping and angling a version of the original picture and then blending it in with a slight colour filter and a lot of fading... again: silly, but fun!
None of this is about perfection, anyway 😁"