Stunning Origami Monarch Butterfly in Mexico City
This amazingly beautiful origami Monarch Butterfly has been folded and decorated by Omar Montes de Oca. Omar lives in Mexico City, and he took pictures of the butterfly in some of the most beautiful spots of the city.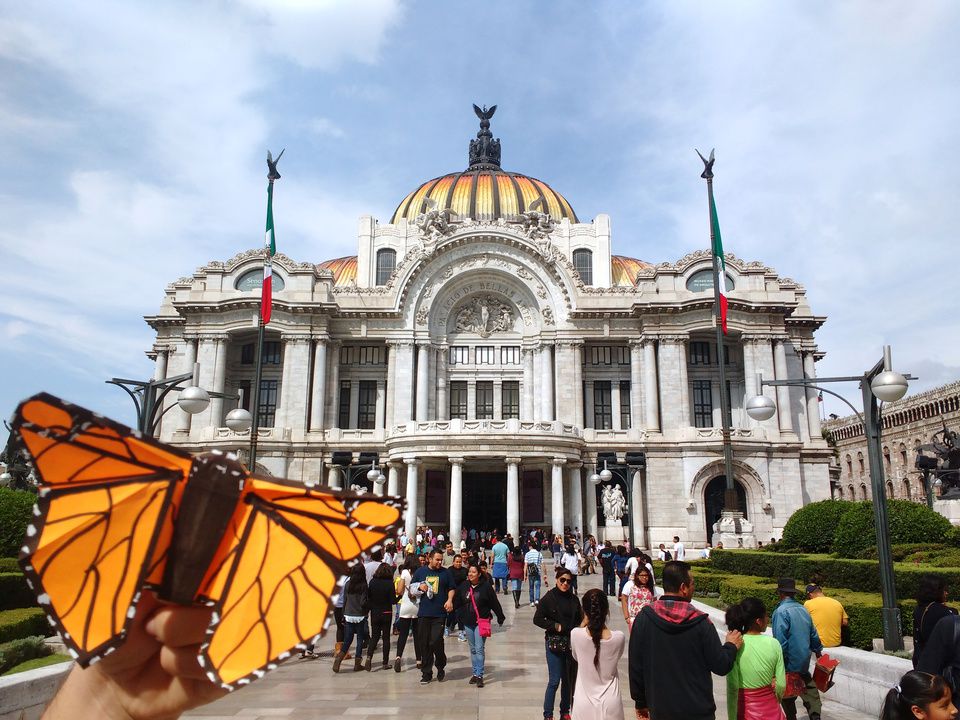 I received many pictures of paper butterflies for the Origami Butterfly Flyaway project, but this Monarch butterfly is certainly the most beautiful I have seen so far!
In the picture on top, the butterfly is in front of the Palacio de Bellas Artes. And its colors match the roof colors!