Saber-toothed tiger mask, backlit origami
My origami Saber-Toothed Cat mask model also looks very cool when it is backlit!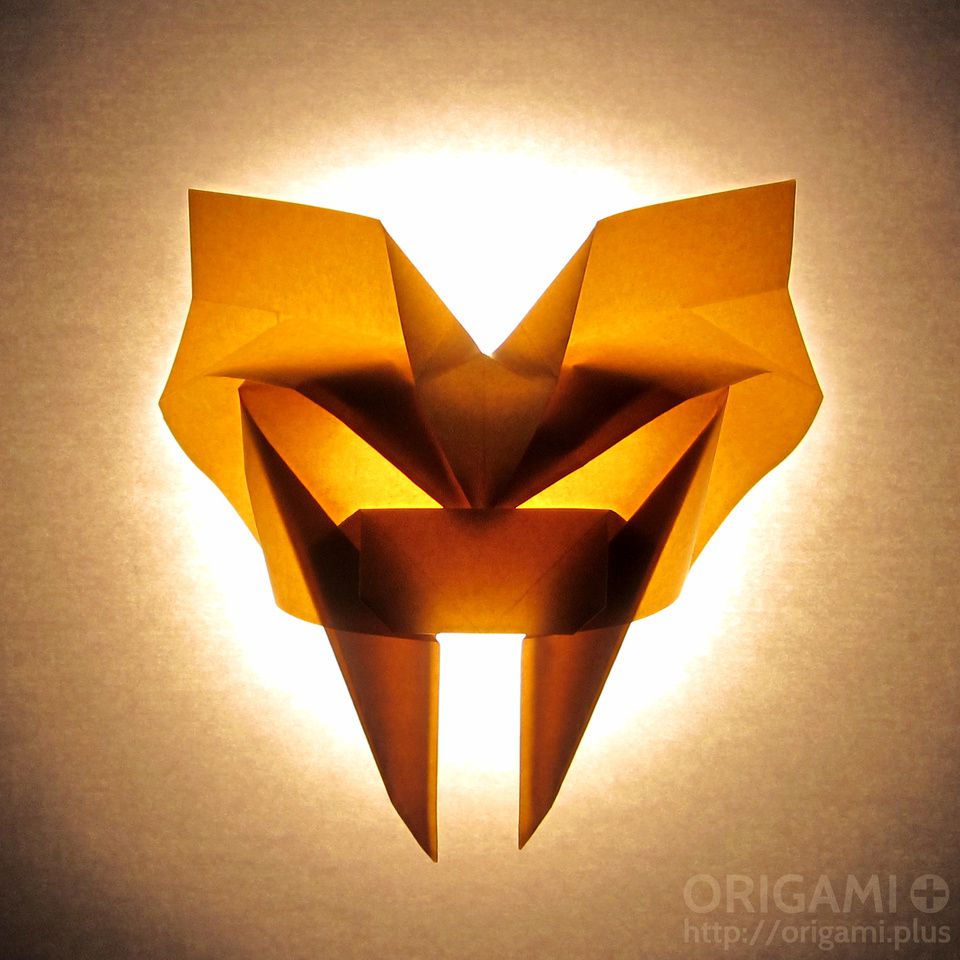 Backlit picture of an origami saber-toothed tiger mask.
This is my first try at doing backlit origami, what do you think of the result? My photography setup was very experimental, with a plain sheet of copy paper taped on the sides on two boxes so that I could put an IKEA LED lamp underneath.