Red and Gold Origami Smiling Santa Claus in Fürth, Germany
This beautiful gold and red origami Smiling Santa Claus was folded by Thomas Krapf with a very beautiful paper. Thomas's Santa carries James Minoru Sakoda's Eight Pointed Star.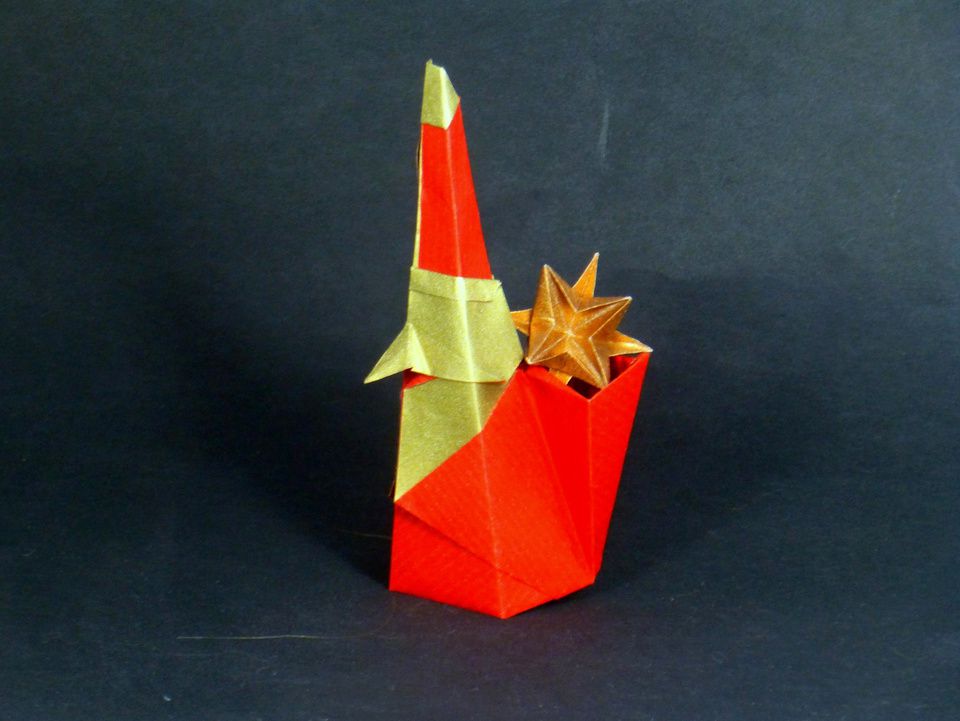 Origami Santa Claus in Germany
To see more of Thomas' origami folds, please visit Thomas's gallery on Flickr!