Paper Christmas Trees on Wooly Snow
Two green origami Christmas trees on a work-in-progress wool sweater to make a snowy background.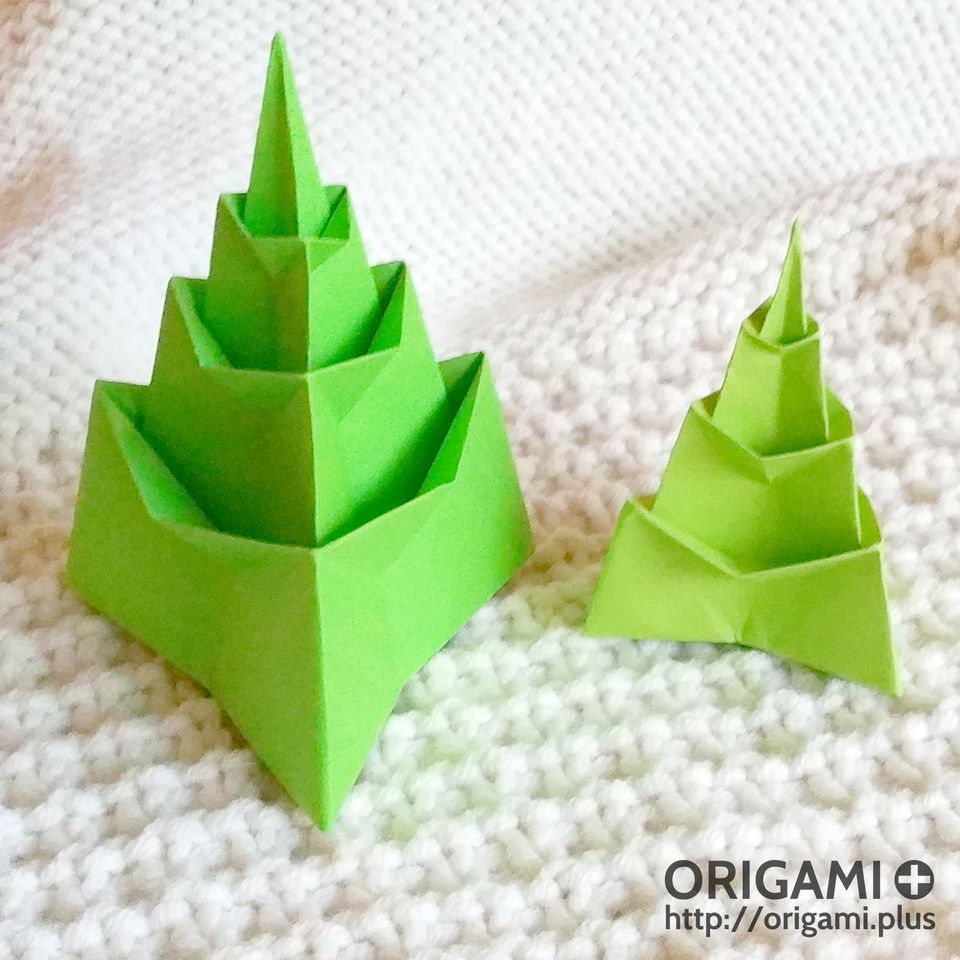 I'm folding more and more Christmas trees. This origami Christmas tree is a very easy and quick model: it is made from only one piece of paper, and it takes about 10 minutes to fold. So anyone can make her or his own paper Christmas tree! If you fold this tree, please send me a picture so I can add it to the gallery of origami Christmas trees.