Origami swans couple and swanling
A family of origami swans. Did you know that swans usually mate for life? The adult swans in this picture were folded from a 21x21 cm square of paper (cut from an A4 sheet of copy paper), and the smaller swan was folded from a 9x9 cm square cut from the remaining rectangle.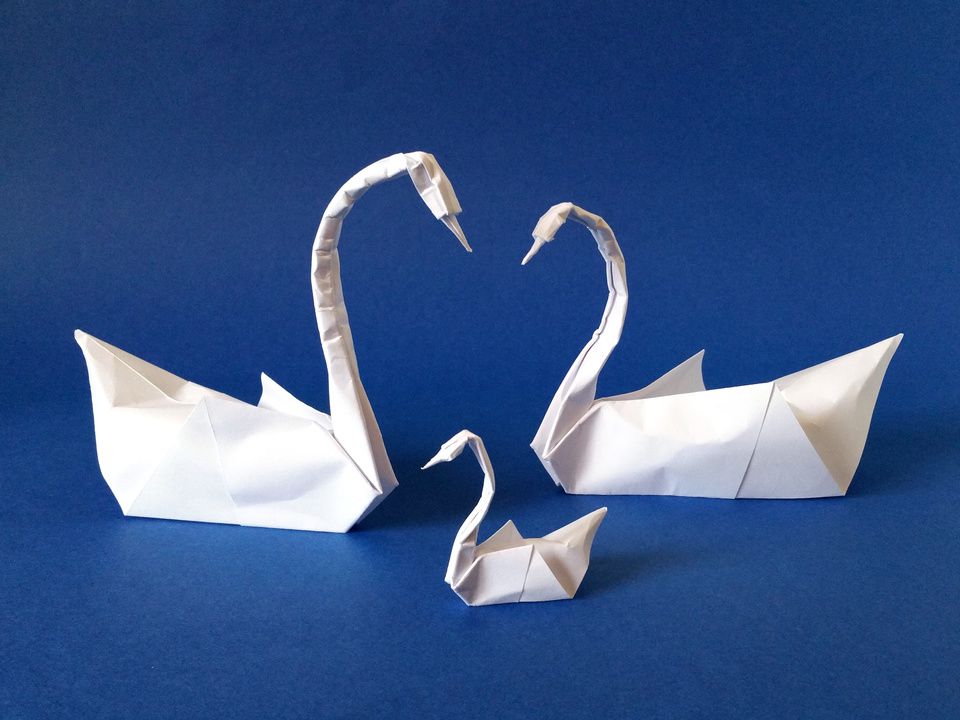 A couple of origami swans and their swanling.