Origami Smiling Santa Claus at Phipps' Garden Railroad in Pittsburgh
Origami Smiling Santa Claus is very happy to visit the marvelous Phipps' Garden Railroad (at Phipps Conservatory and Botanical Gardens) that shows two centuries of the history of Pittsburgh, starting with the opening of the Heinz factory in 1869.
This Origami Santa Claus was folded and photographed by Betsy Butler in Pittsburgh.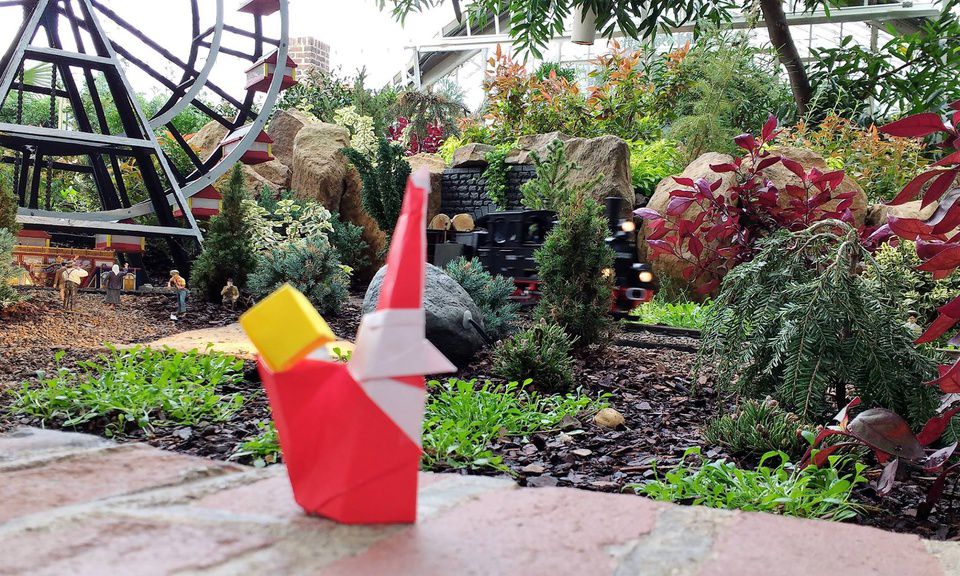 Origami Santa has a big smile as he visits Phipps' Garden Railroad!