Origami Pumpkin Patch
Origami pumpkins from all over the world!

Fold one of my origami pumpkins and send me a picture to get it added on the worldwide origami pumpkin patch map!>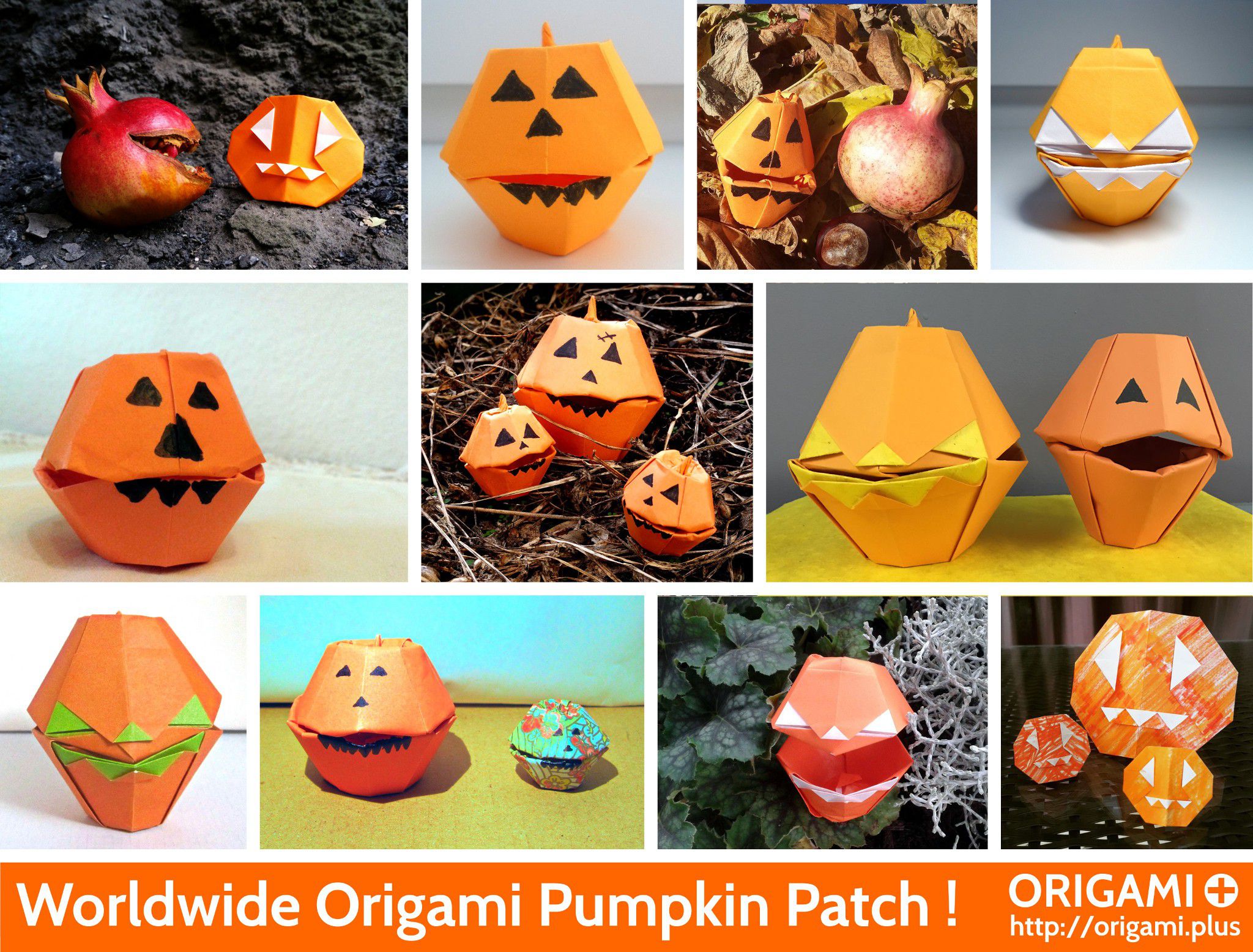 Worldwide Pumpkin Patch
This map shows the pictures of Halloween pumpkins that I received so far and where they were taken. Thanks a lot for folding them and sending them to me! :-)
Thank you very much Everyone for your pictures!
How it works3>
Just fold one of my origami pumpkins, take a picture of it, in your home or outside! In a garden, in a park, on your balcony... or near a landmark of your city. And then send me the picture to stephane@origami.plus and tell me where I should put it on the map (it can be a complete address, or if you prefer just a city or a country name).
You can also send it to the Origami Plus Facebook page.
Origami Halloween Pumpkins Tutorial
Here are video tutorials that show how to fold some easy origami pumpkins for Halloween:
Thank you Everyone!
Thank you! I hope you will participate in the worldwide origami pumpkin patch!
Happy Halloween and Happy Folding!