Origami Interlocked Hearts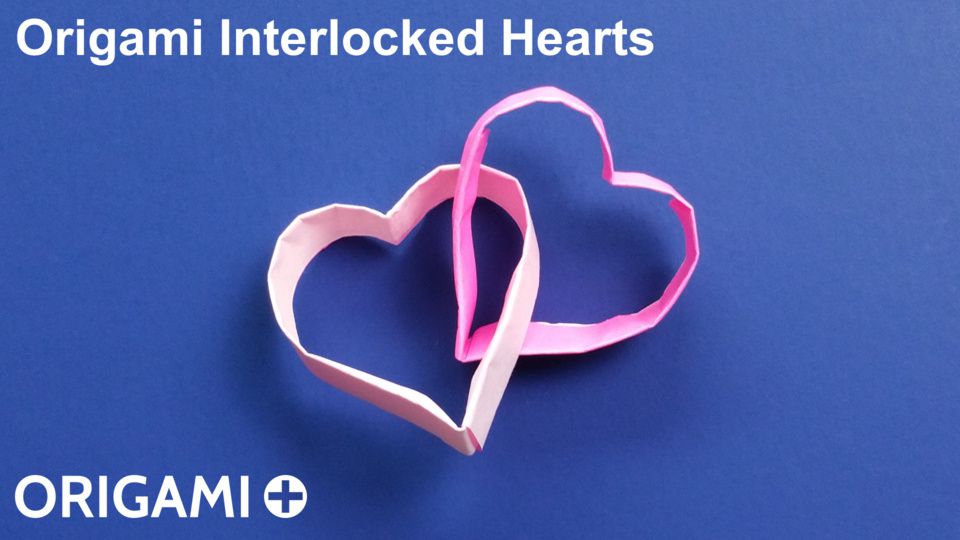 Original model created on 01/09/2017 - Published on 26/01/18
Origami Interlocked Hearts instructions and tutorial
Looking for an easy DIY Valentine gift idea? Learn how to make a very easy origami heart that you can join with another paper heart to make beautiful origami linked hearts to give to your Valentine. Follow the easy step-by-step instructions of this tutorial to fold your origami joined hearts. There's nothing better symbol for love than two interlocked hearts. :-) You can also make double hearts for an engagement or a wedding.
To make these DIY paper linked hearts, you don't need cuts or glue.
Those interlaced origami hearts are a simple variation of my origami star model that I showed you last year. They are very easy to make, even for origami beginners and kids.
Origami Paper stars tutorial:
To make one origami heart, you need one strip of paper. There is no exact size, but the strip needs to be long enough. The length should be at least 4 times the width.
And of course, to make interlocked paper hearts, you need 2 strips of paper of the same size.
In the video, I use two 15 x 3.75 cm strips of paper (about 6 x 1.5 inches). I just cut a 15x15 cm square of origami paper into 4 strips.
If you make more than 2 origami hearts, you can chain them to make a garland of paper hearts!
Origami Interlocked Hearts video instructions
To make Interlocked Hearts in origami, please follow the instructions from this video on YouTube:
Please share these Interlocked Hearts with your friends!