Origami Christmas star ornament in a Christmas tree made by Ladislav Kaňka
You can make beautiful DIY paper decorations for your Christmas tree using simple origami models like this beautiful Christmas star folded by Ladislav Kaňka in the Czech republic.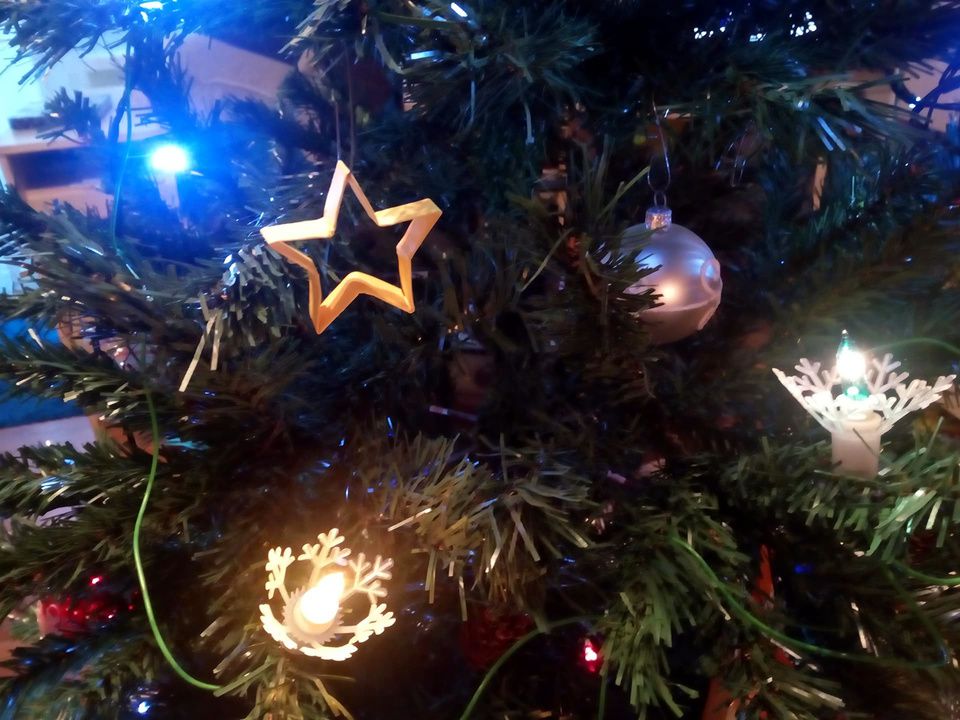 Ladislav's Christmas tree, with an origami star. The star is made from one strip of paper, without glue.