Origami Channels on YouTube
If you like to fold original origami models, you will certainly enjoy a lot the channels of these origami creators!
The list includes only channels of origami artists who design and publish tutorials for original origami models. It does not include all origami Youtubers, in particular channels with mostly traditional models or models designed by others. Also not included: 3D modular origami channels, and channels with mostly other types of papercrafts like kirigami, papertoys, quilling, printables etc.
And of course the list does not include channels that publish tutorials for models designed by others without authorization.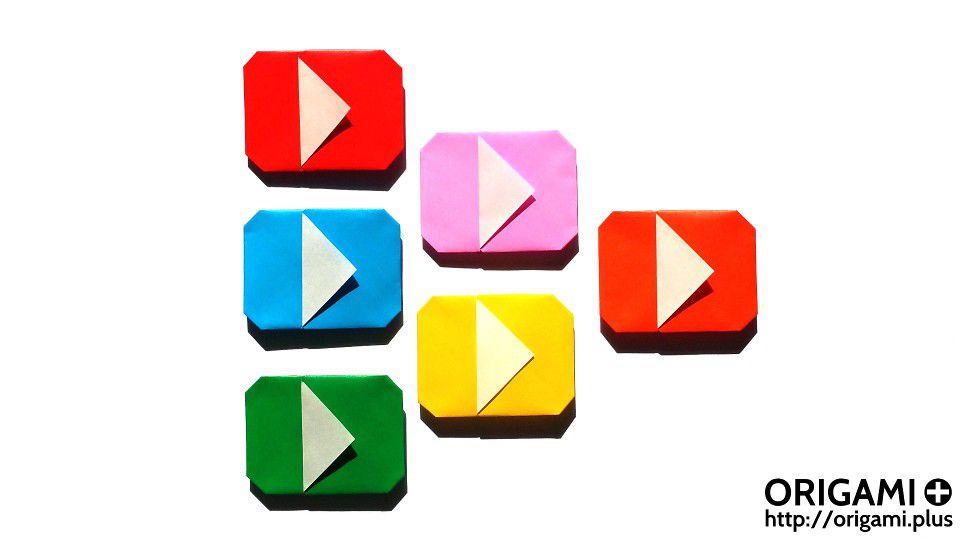 I am certainly missing a lot of channels from origami designers, so if you know of other original origami channels, please let me know, thank you!
The list of origami creators on Youtube
Note: the list is ordered by ascending number of subscribers, so that you can discover the lesser known channels first! :-)
Last update: January 16th 2017.
I wish you a lot of cool origami discoveries!
5 subscribers
Simple origami models, and soon Peter's creations.
7 subscribers - USA
Models designed by Winter (@WinterTehWolf on Twitter). Try his mountain crane!
19 subscribers
Hanneke's channel includes some original models she designed.
22 subscribers
Sandro started his origami channel with a tutorial for his wyvern moden.
31 subscribers
Paolo Bascetta published one tutorial for his "Code di rondine" model.
Czech Republic - 37 subscribers
Ladislav has designed many original origami models (a lot of animals) and he publishes tutorials for them on his YouTube channel.
50 subscribers
Some origami models created by Bradley Steward.
79 subscribers
Many simple origami models, great for origami beginners.
France - 173 subscribers
Mathieu Gueros has designed many great origami models, and you can find tutorials for two of them on his YouTube channel: a beautiful origami fox and a T-Rex.
225 subscribers
Star War models designed by Martin Hunt, currently a Gungan Sub and a Naboo Starfighter. Also check out Martin's extensive number of Star Wars models and diagrams on his site Starwarigami.
282 subscribers
Lots of very beautiful flower kusudamas.
Japan - 335 susbcribers
Malaysia - 463 susbcribers
Some very cute origami models designed by Carlson Choo. Try his origami monkey!
.
Vietnam - 491 subscribers
Tutorials for great models designed by the Vietnamese origami artist Tạ Trung Đông: a Dolphin, a Seahorse etc.
723 subscribers
Tutorials by Eric Gjerde (tesselations) and Ioana Stolan (cute animals).
1,267 subscribers
Martin has published many tutorials, especially for modular models like stars, polyhedra, cubes, snowflakes etc.
1,358 subscribers
Original models designed by Peter Stein. Try his Papageno!
Japan - 1,533 subscribers
France - 1,632 subscribers
Origami Plus is my channel. :-)
1,750 subscribers
Ilan Garibi has published tutorials for tessellations, spinning tops and other interesting origami models.
1,837 subscribers
Mariano Zavalla has published many tutorials for origami designs by a lot of different creators, as well as his own creations.
1,996 subscribers
Phạm Hoàng Hải publishes tutorials for his models on his Paper Ph2 origami channel, in particular many Pokemon creatures.
2,962 subscribers
Tim Rickman publishes tutorials for the origami models he creates. Tim designs complex origami models such as aliens and dragons.
Check out his Xenomorph origami model.
3,262 subscribers
Thomas shows how to fold a lot of origami models, with some original origami models he created.
Japan - 3,587 subscribers
Katsuhisa Yamada is a famous creator who published origami books.
4,915 subscribers
On his origami channel, Hoang Tien Quyet publishes video tutorials for his creations.
Hoang Tien Quyet designed a very beautiful owl, and a very cute duckling.
6,631 subscribers
Tutorials for many great origami animal models designed by Seth Friedman.
7,109 subscribers
Many models, including a cool origami eagle.
8,089 subscribers
Jacky Chan has some very cute origami models, like a baby panda, a duckling, a kitten etc.
8,972 subscribers
Models by the great origami artist Alexander Kurth: a cobra, a dreaming owl, a mockingjay and many more cool origami models.
9,153 subscribers
Phong Trần has published many money origami folded from money bills.
9,425 subscribers
Stephan Weber has published tutorials for some of his great origami models, like his famous origami bull.
11k subscribers
Lots of original models, including origami minions.
Japan - 11k subscribers
A lot of very cute origami models.
12k subscribers
A lot of tutorials that show how to fold models by many origami designers.
13k subscribers
Many great origami models designed by Riccardo Foschi: animals, insects, dragons and many more.
24k subscribers
Isa Klein has published tutorials for many flowers, stars, butterflies and other origami models.
32k subscribers
Joost Langeveld has published over 500 video tutorials for origami models he designed.
Check out his origami food videos and his Bonsais and flowers.
33k subscribers
Henry Phạm makes many original origami models, and lately a lot of origami Pokemon models.
Henry's most viewed model is an origami umbrella.
45k subscribers
Models from Yakomoga and many other creators.
Hong Kong - 46k subscribers
Kade Chan is a professional origami designer from Hong Kong. He is very famous for his Fiery Dragon as well as countless great designs, often made for prestigious brands.
80k subscribers
Evan Zodi publishes tutorials for models created by many origami artists.
85k subscribers
Sara Adams publishes tutorials for models created by many origami artists, including a lot of models that are not published elsewhere.
102k subscribers
Leyla Torres has published many origami tutorials on her channel, including her own designs as well as models from other creators.
Australia - 223k subscribers
Chrissy has published lots of papercraft tutorials, including some origami creations.
USA - 258k subscribers
On his channel JeremyShaferOrigami, Jeremy Shafer presents over 500 hundreds original origami models that he designed, with a lot of "action origami".
Check out his origami Super Boomberang Airplane, his Super Ninja Blow Dart and his Pokeball!
Brazil - 404k subscribers
Tadashi Mori is a very famous origami artist and YouTuber from Brazil who started publishing origami video tutorials in 2008.
His channel includes very popular origami models like fighter planes, roses, shuriken etc. and more recently he published a very popular origami Darth Vader model.
Brazil - 994k subscribers
Jo Nakashima is certainly the most famous origami artist on YouTube, with close to 1 million fans that have subscribed to his channel.
His most viewed origami model is a Rose, but he is famous for many other models, like his Dragon and T-Rex.