Origami Bunny turned into a Torpedo Shark
When they saw my origami bunny face, French folders Barth Dunkan and Sébastien Limet joked that it would be possible to recycle the rabbit head into a fish after Easter, or for April's Fool day.
So I played with the bunny face to transform it into a fish, and this torpedo shaped shark with sharp teeth appeared. :-)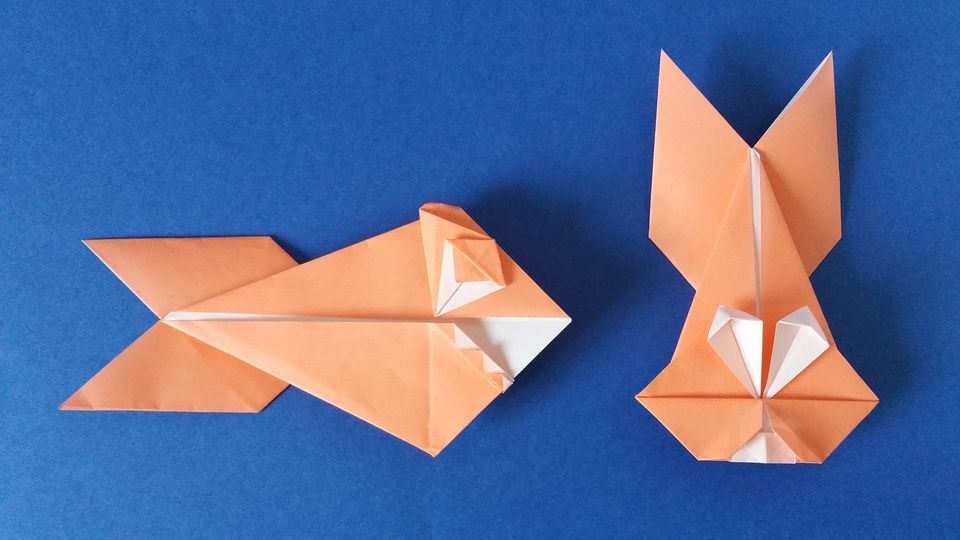 Is it a rabbit, is it a rocket? It's a torpedo shark!