Origami Badminton Shuttlecock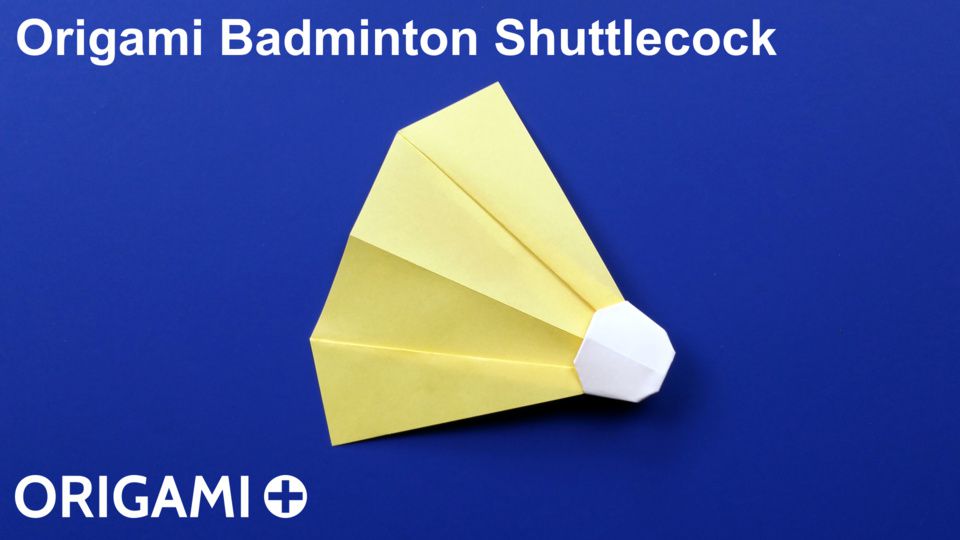 Original model created on 01/11/2017 - Published on 17/01/18
Origami Badminton Shuttlecock instructions and tutorial
Learn how to make an origami badminton shuttlecock (or "birdie") with a square sheet of paper. The origami badminton birdie or bird is an easy origami model that you can make for badminton players. Use 2 color origami paper to make an origami shuttlecock with different colors for the cork and feathers.
Last december I participated in a fund raising event for a charity that mixed badminton and origami. It was an interesting combination! There was a badminton tournament, badminton initiations, and I was doing an origami workshop for kids. I didn't find origami models related to badminton (rackets, shuttlecocks etc.), so I created this origami shuttlecock model.
This paper shuttlecock is an easy origami model. Even if you don't play badminton, it's an interesting model because it can be used as a base to make other models. So far I made a seated Buddha origami model and an origami penguin wearting a suit / tuxedo with a bow tie! I show both models at the beginning of the video, and I will show you how to fold them in future videos.
To make the origami shuttlecock, you need 1 square of paper, with a different color on each side. In the video, I use a 15x15 cm square (about 6x6 inches) of origami paper (kami).
Origami Badminton Shuttlecock video instructions
To make a Badminton Shuttlecock in origami, please follow the instructions from this video on YouTube:
Please share this Badminton Shuttlecock with your friends!