Mini Origami Tulips
Sophy from Sophy's Sekai folded those 5 mini paper tulips. Each origami tulip is folded from two 2.5 cm squares of paper (one for the flower, and one for the stem and leaf). Once folded, each origami tulip is smaller than the key of a computer keyboard!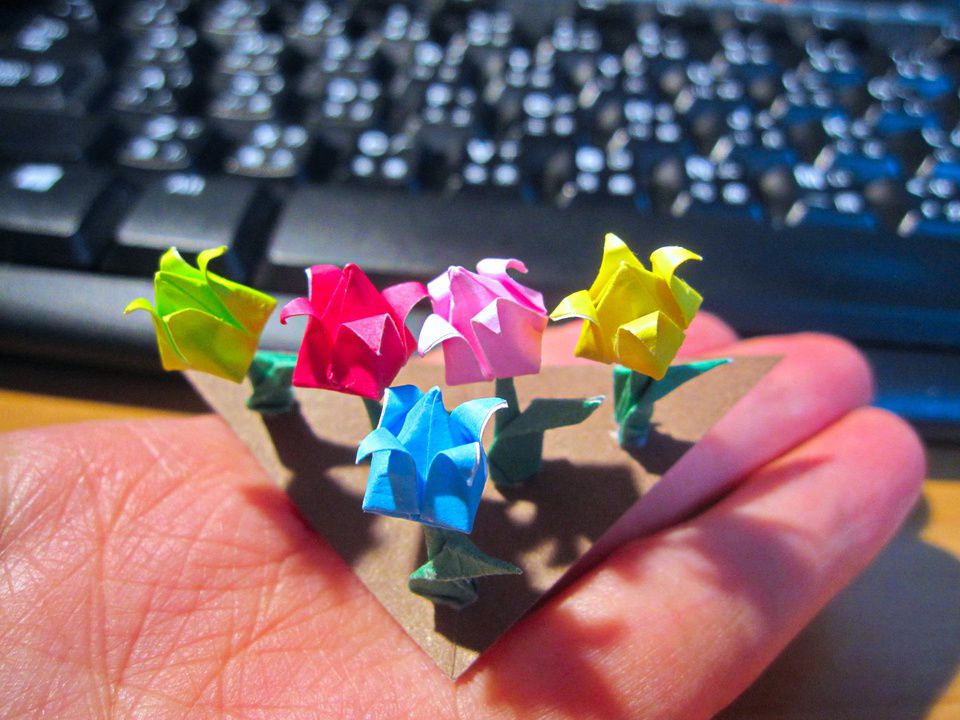 Origami Mini Tulips by Sophy's Sekai. Those mini origami flowers are very beautiful, it's a perfect origami to celebrate Spring!
You can see more of Sophy's beautiful origamis on her Facebook page Sophy's Sekai.