Ecorigami for his cool origami animal models!." /> Ecorigami for his cool origami animal models!." /> Ecorigami for his cool origami animal models!.">
Green Paper Frog
A green origami frog folded by Barth Dunkan, also known as MagicFingaz. Barth has also designed many origami models, including a cool tree frog. Check out his blog Ecorigami for his cool origami animal models!.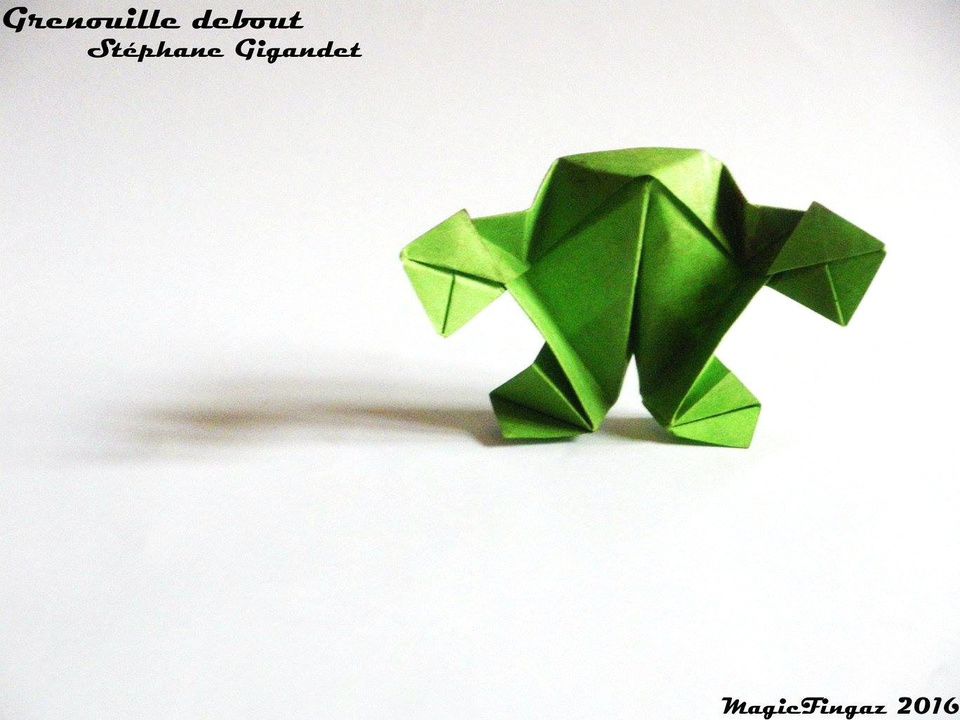 Standing green frog.
Thanks a lot for testing the origami standing frog diagram Barth!
Fold your own!
Make your own origami and send me pictures of your origami models too! :-)
Do you like this origami model?
If you like this origami, please comment!
Origami
Origami is the art of folding paper to create animals, plants, objects and geometric forms.
Origami models with easy to follow step-by-step instructions in video and photos.
Diagrams to fold origami models can be difficult to interpret sometimes. For each model we show a photo of each step so that you can easily fold all models. Each origami model also has a video that shows how to fold it.