Cute white and black kitten by Origami Invasion
This white paper with black spots is a great paper choice for this cute origami kitten folded by Origami Invasion.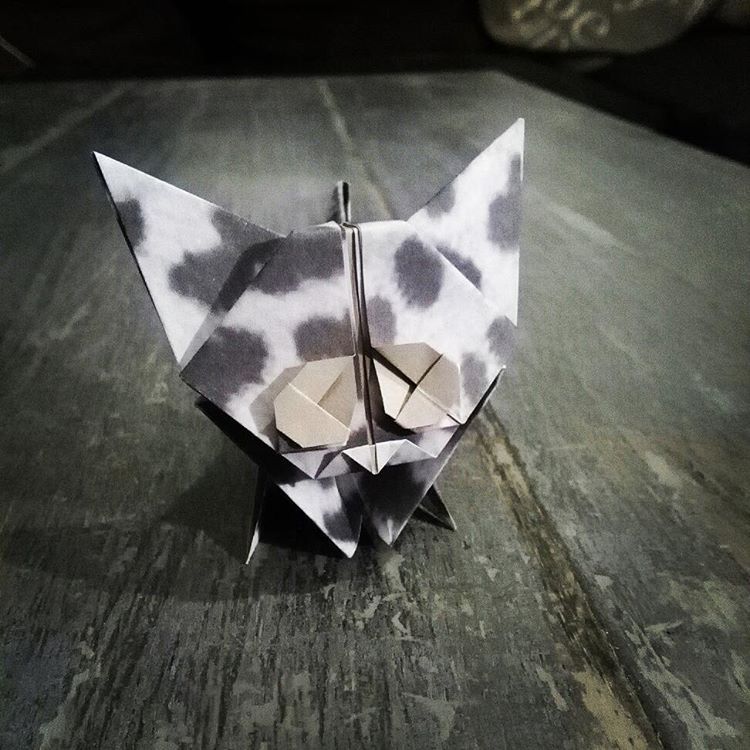 I like the look of this kitten a lot!
The white of the eyes is a little bit yellowish compared to the whiter white of the black and white side, and it makes the eyes stand out.