Amazing origami kittens folded with copper paper
Those stunning copper origami kittens have been folded with an amazingly beautiful copper tissue-foil paper (available from Origami Shop) by Thomas Krapf from Fürth in Germany. I thought my kittens were kind of cute when I folded them with kami origami paper, but with this paper, they are absolutely beautiful!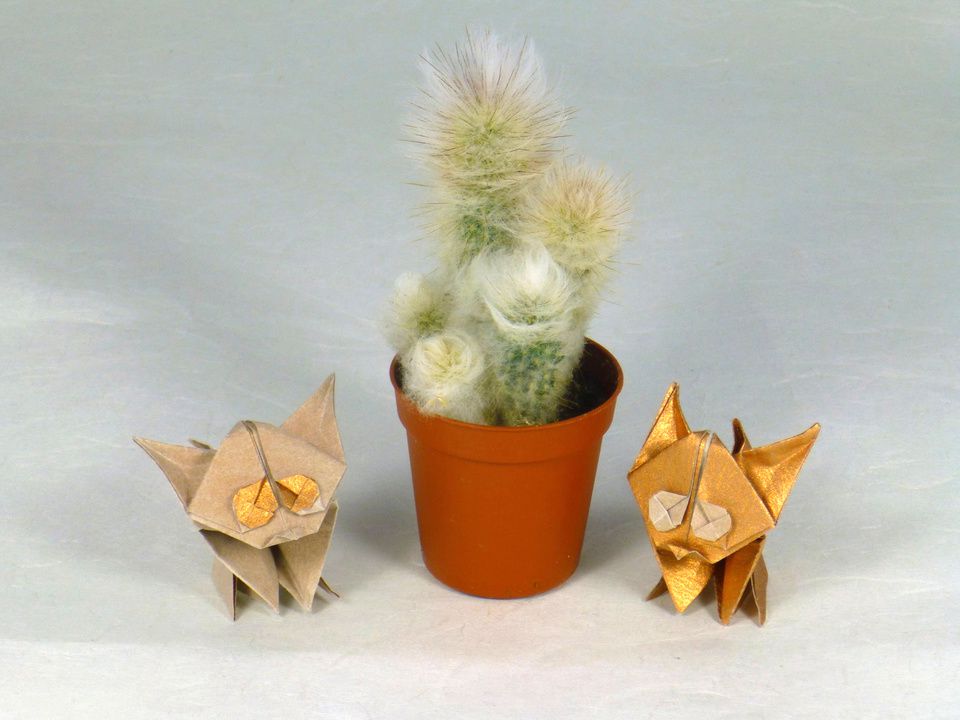 Copper origami kittens.
You can see many more very beautiful origami models from a lot of origami creators on Thomas' Flickr gallery.