A Golden Snow Owl in Origami, folded with gift-wrapping paper
I made this origami owl with a 20x20 cm square of golden gift wrapping paper, and it turned out quite well!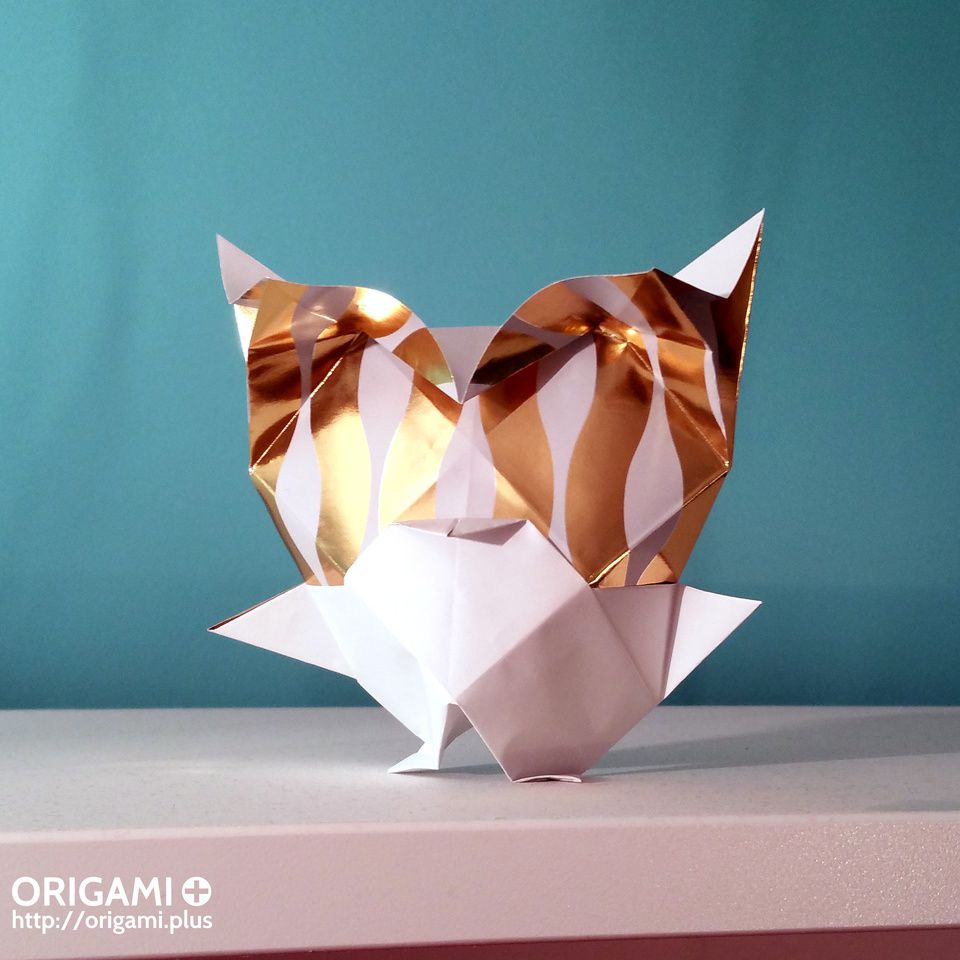 The gift wrap paper I used is white on one side, and has golden waves on the other side. I chose to put the white on the body, and the gold in the eyes.