A Family of Origami Calaveras in the Garden
A whole family of paper calaveras (Mexican skulls) spotted in the garden on top of a scary Halloween pumpkin! Calaveras folded by Claire Roux.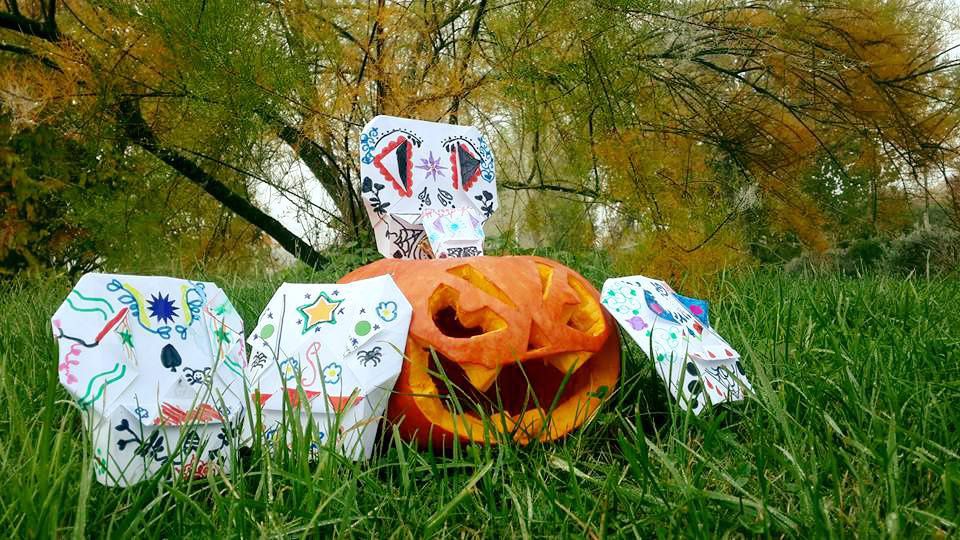 The fun part of origami calaveras is not the folding, it's the colouring and decorating! And making cool pictures of them too!