A Beautiful Origami Snow Covered Christmas Tree
This origami Christmas Tree is folded from 1 square piece of paper (21x21 cm copy paper). It is a very easy to make Christmas Tree origami model. A lot of different variations are possible.
If you fold it with white paper, your tree will look like if it was covered with snow. Of course it looks very good in green too if you have green paper.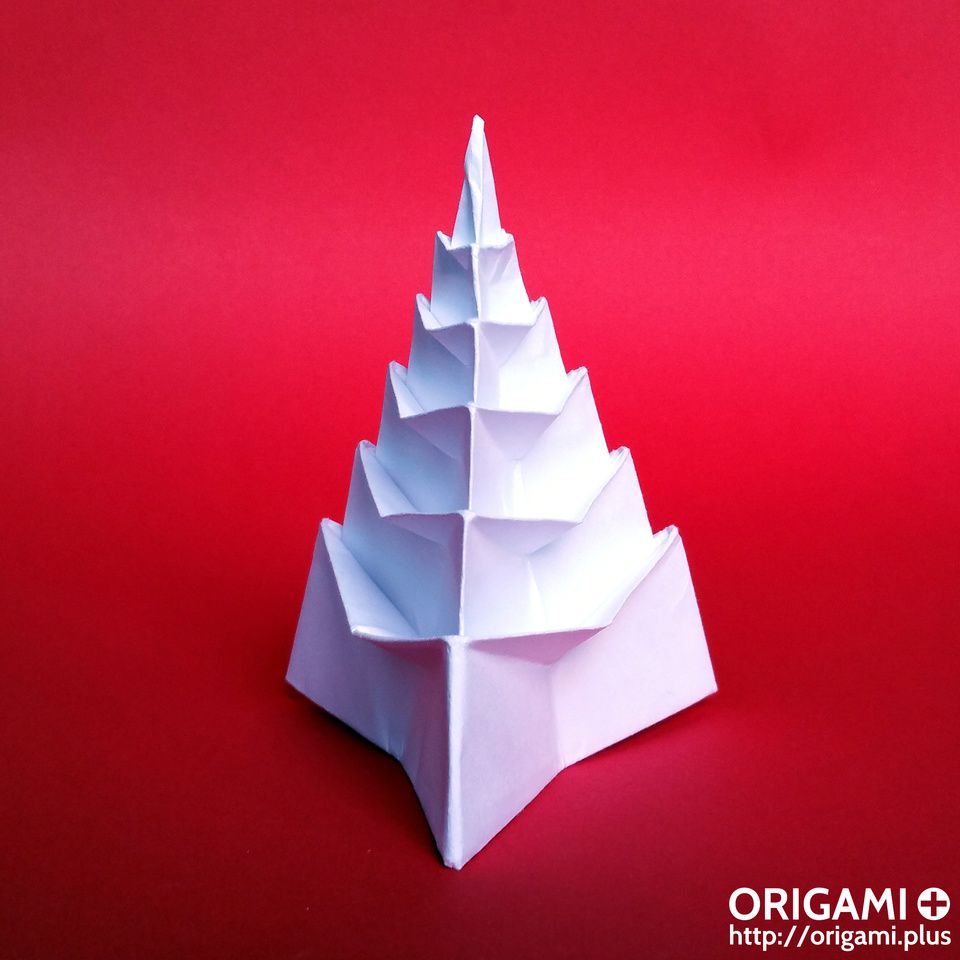 This Christmas Tree has 6 levels, but you can make as few levels or as many levels as you want. Start with 3 or 4 levels for your first tree, and then try to see how many you can make!